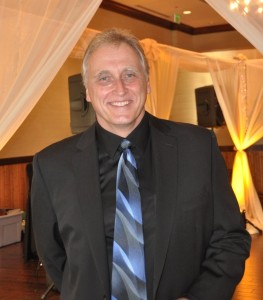 NOW that you have figured out what kind of DJ you want, where    are you going  to find them ??  This is probably your first attempt    at throwing a party of this  magnitude and I'm sure you're    overwhelmed at all you have to do.  So, let's  make it easier for    you:
A great place to start your search for an experienced DJ is word-  of-mouth  recommendations.  Recently married friends may have  used somebody they  can steer you to.  Also, be sure to ask other  wedding vendors you've already  booked, such as your caterer, florist  or photographer.
Next, try wedding-specific websites like WeddingWire.com and WEDJ.com.  They can be a great resource, as can Consumer bridal message boards like those at WeddingBee.com and TheKnot.com.
Now that you have a shortlist of DJ candidates,  it's time to start comparing your options.  Here are 3 things to look for as you make your inquiries.
FIRST IMPRESSION –    A good-looking and modern website, a well-designed bridal show booth, and the tone of their initial communication with you (phone, email or in person) will help you decide whether this particular DJ is worth a more in depth look.
REVIEWS ON-LINE –   Many Wedding websites feature reviews from recently married couples. Vendors do not have control over these reviews (however, they may be able to dispute fraudulent reviews or  post a rebuttal), so they're a great way to learn about a company's quality of service.
 INDUSTRY AWARDS –   Some prestigious awards include those issued by  WeddingWire's "Bride's Choice Award" and The Knot's "Best of Weddings Pick."  Recipients of these awards are selected, usually based on feedback from actual brides and grooms or local wedding professionals, and cannot be bought with advertising dollars.
Feel free to leave comments or questions below.